About Victoria Bennett
WHY CHINESE MEDICINE?
Having worked most of my career along side personal trainers in Balmain Fitness, Vision, Fitness First, and now the Sydney Self Defence Center, it would be fair to say, that the majority of my experience has been aimed towards acute sports injuries and pain reduction. I actually developed an interest in Chinese Medicine at a young age when my mother took me to see an amazing practitioner in Mona Vale, Paul Lyons, after falling off my horse (fairly regularly).
Later, as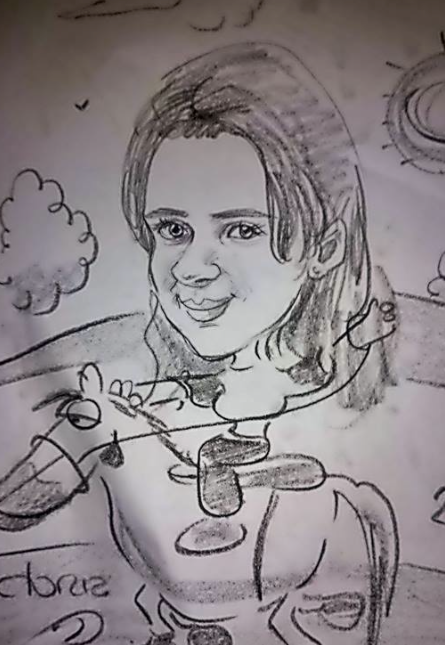 my riding got a bit better, I continued treatments for other chronic childhood conditions that had bothered me  namely Asthma and hay-fever. I am sure that may of you are all too familiar with the routine trip to the GP, when you or your child comes down with a dreadful cough. Unfortunately mine were always a little bit worse when viral asthma was thrown in the mix. Whilst its fair to say Western Medicine has its up sides – I wouldn't last long in the modern world without an inhaler in my handbag, and we all know that when anti-biotics are needed and prescribed correctly – they do the job, and they do it fast. But what does Western medicine offer when the cause of the cold is a virus? – Sadly not much, other than Panadol and best rest.
One thing I noticed when I worked with corporate clients and in gyms, was that when Autumn hit and they got sick, they always cancelled their appointments. This was disappointing to me because they just didn't realise how much Chinese Medicine can actually help, bringing recovery periods from 2-3 weeks, down to 5-7 days in many cases. This is where the distinction between "Complementary" and "Alternative" medicine become so important. There shouldn't be such a black and white line between Eastern and Western therapies, as both have their strengths and weaknesses. The hardest part is finding health care providers willing to play nice, listen with an open mind, and put the overall best interests of their clients to the front of the table.
This is kind of practitioner I am to be, and the kind that I also want to form strong alliances with.
TRAINING
I graduated from the University of Technology with a Bachelor of Health Science in Traditional Chinese Medicine (TCM). As part of my degree I undertook a 3 month internship at the China Japan Friendship Hospital in Beijing. Since then I have also undertaken studies in oriental medicine relating to paediatrics and obstetrics at the Yayasan Bumi Sehat natural birthing clinic in Ubud, Bali.
My acupuncture treatments achieve the best possible results whilst catering to individual needs and range of comfort. In some treatments, if the patient is afraid of needles, they need not even be used. Alternatives such as polarity therapy with magnets , electrostatic shock adsorbers, or Moxibusion can be used on acupressure points as alternatives to help relieve pain, increase energy, or help relax the patient.
In a typical session I will use a combination of remedial massage, gentle Japanese style acupuncture, moxibusion, cupping or gua sha. When needed, prescriptions of Traditional Chinese Herbs are also available.
These techniques can be used to treat a broad spectrum of conditions other than musculoskeletal pain such as, headaches, digestive complaints, asthma, anxiety, insomnia, depression, pregnancy pain and much more.
In addition to practising acupuncture on people, I have also studied with the Animal Acupuncture Academy in Queensland and can provide home visits for acupuncture on pets including dogs, cats and horses.